Meet with Shawn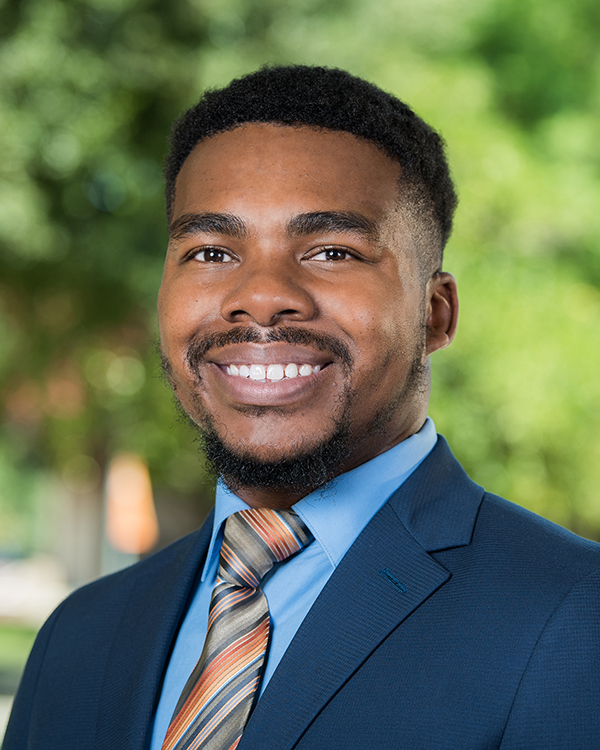 Phone: 1-909-448-4030
Email: 
scarr2@laverne.edu
Associate Director of Admission - Underrepresented Student Recruitment
Works with students from: Hollywood and Wilshire, East LA, Long Beach, South Bay, South LA, Far Northern California, Valley of the Moon, Sacramento County and Mid-Atlantic states (Delaware, Indiana, Maryland, New Jersey, New York, Ohio, Pennsylvania, Virginia, Washington DC, West Virginia)
Hometown: Camden, New Jersey

College major: BA in Psychology, MA in Organizational Communications
Favorite spot on campus?
The Rinehart Community Lounge; it's a comfy lounge area in the Abraham Campus Center where you can unwind on the cozy couches to free your mind or complete work assignments.
Favorite La Verne restaurant?
The Spot; the dining hall always offers a variety of fresh mouthwatering food options!
Which student has impacted you the most at La Verne?
Drake Ingram. It is great to see Drake evolve into an open-minded student who now has a burning desire to be nurtured by the University of La Verne community in efforts to grow both academically and socially.
Favorite quote?
"Hard work always beats talent, if talent doesn't work hard"- Jadakiss