Meet with Cynthia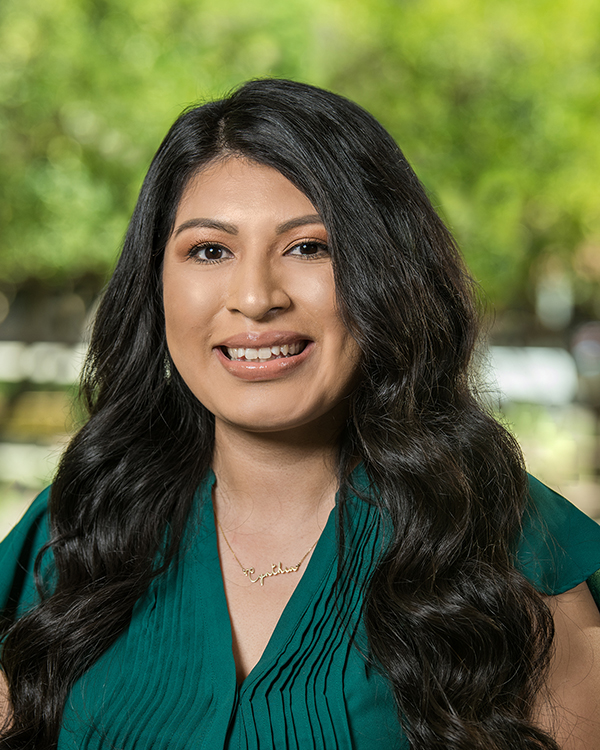 Phone: 1-909-448-4024
Email:
cramirez6@laverne.edu
Admissions Counselor
Works with students from: Adelanto, Corona, Hesperia, Mira Loma, Norco, Riverside, Victorville, Yucaipa, Central Valley, Imperial Valley, Santa Barbara and West Ventura Counties, Central Coast and the South states (Alabama, Florida, Georgia, Kentucky, Louisiana, Mississippi, North Carolina, South Carolina, Tennessee)
Hometown: Santa Barbara, CA

College major: BS in Business Administration
Favorite spot on campus?
I love the little patio area on the third floor of the Sara and Michael Abraham Campus Center. I especially like going there in the afternoon when the sun is setting over the football field, it's so peaceful and beautiful.
Favorite La Verne restaurant?
I love Warehouse Pizza, especially the ranch.
What student has impacted you the most at University of La Verne?
There isn't one specific student but I can say I am lucky to work with a diverse group of students with huge goals and aspirations. Seeing these students whenever I'm on campus is a constant reminder of why I enjoy what I do.
Favorite quote?
"Be happy not because everything is good, but because you can see the good side of everything."