Meet with Adam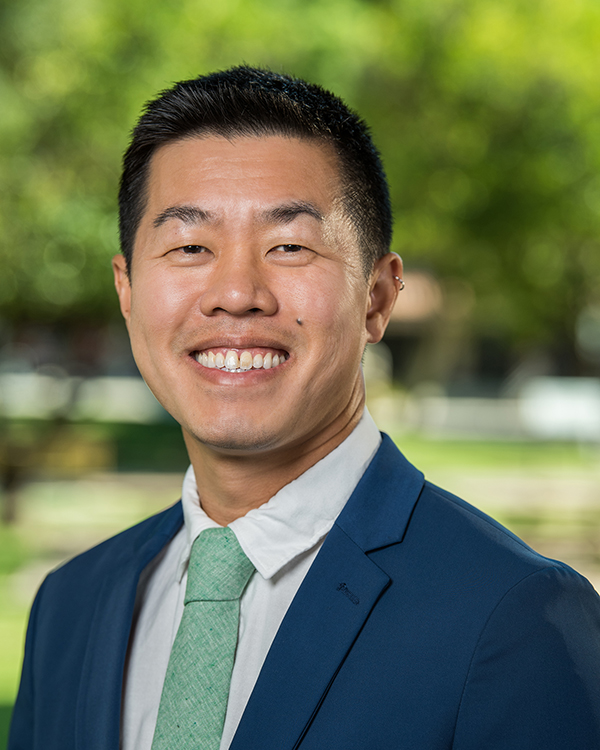 Phone: 1-909-448-4032
Email:
awu@laverne.edu
Director of Undergraduate Admission
Works with: International students and American citizens who live abroad
Hometown: Anaheim Hills, CA

College major: BS in Communication Studies with a minor in Asian American Studies, MS in Global Media and Communications, MA in Global Communication, EdD in Organizational Leadership
What's the funniest (or most interesting) incident to happen to you during an admissions trip?
I was visiting some high schools in Rio de Janeiro, Brazil, and the traffic was particularly bad that day. I was getting stressed, as I knew there was no way I was going to make some of the school visits at the scheduled time. The cab driver took the opportunity to whip out his phone to show us videos of his daughter dancing to American hip hop music projected on the roof of the car! The conversation then led to a discussion about scholarship opportunities in the US.
Favorite spot on campus?
I love our outdoor all-weather track. Nothing beats a run outside in the California sun with a great view of the San Gabriel Mountains.
Favorite La Verne restaurant?
I'm powered by caffeine and will never turn down an iced charcoal latté from Cactus Coffee.
What student has impacted you the most at University of La Verne?
It's always amazing to see the growth of our students during their time at University of La Verne. I have been fortunate to see several groups of students finish their four years at University of La Verne. The transformation in their confidence and leadership ability from high school to graduation is just incredible. It keeps me optimistic about the future.
Favorite quote?
"It's never too late to be what you might have been." – George Eliot